Clarence Towers
1943 – 2021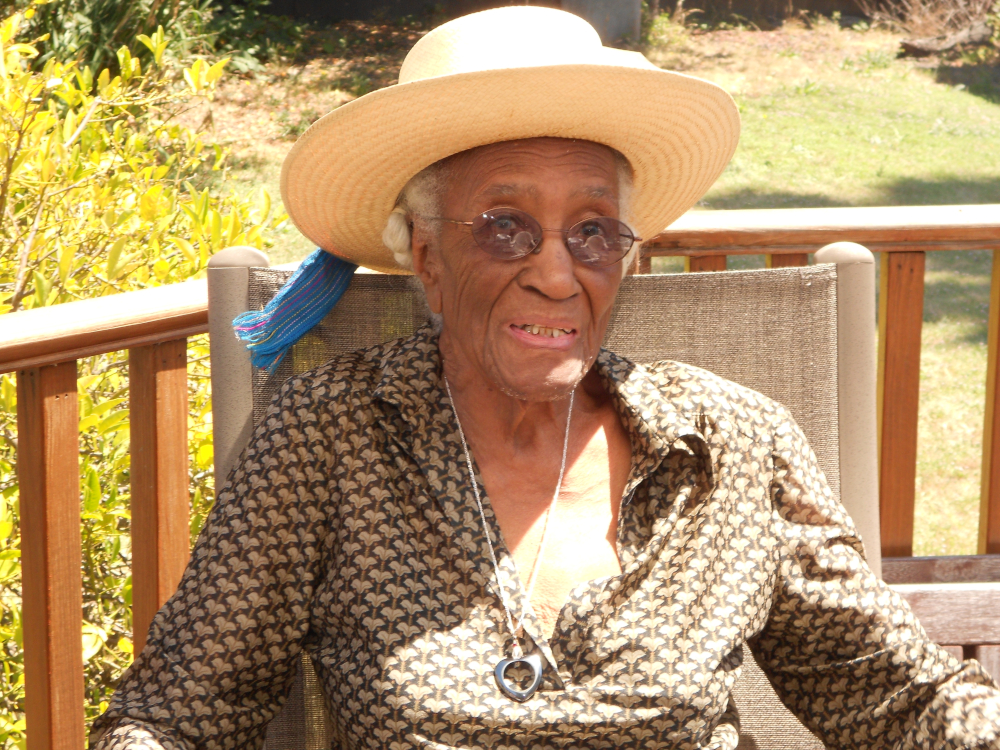 This was such a fun summer day in 2012. Clarence and Peter grilled burgers and hotdogs while Cleo made a special strawberry cake. The whole family got together and enjoyed each other's company and great weather.
-Katherine (Aminat)
I'll never forget when I saw a black cowboy with dreadlocks on young Mustang controlled imperceptibly and made it "dance" to James Brown music. I enjoyed those small family rodeos the best, and the food was delicious classic Southern food down to the peach cobbler with ice-cream.
-Peter
This is the elegant/gentler altar, with: Clarence's great choice of chocolates (Christopher Elbow), good bourbon, the prettiest cigar I could find (I have no idea about cigars! Only know Clarence was an all-around connoisseur!), the reflex-camera-Christmas ornament… and of course: the Buffalo…
– Glenna Cole Allee
This is a somewhat blurry but meaningful picture of when Grandpa surprise visited me in Berlin! Here we are at a taco place. The next day we walked along the Berlin Wall, and in the evening we had oysters and champagne in West Berlin. Grandpa always had such a sense of adventure and glam, I really appreciate that in him. I wish we could do it all over again.
Cleo
Please Share a Special Moment From Clarence's Life.
Upload images with your special stories. Note max size file is 1M.